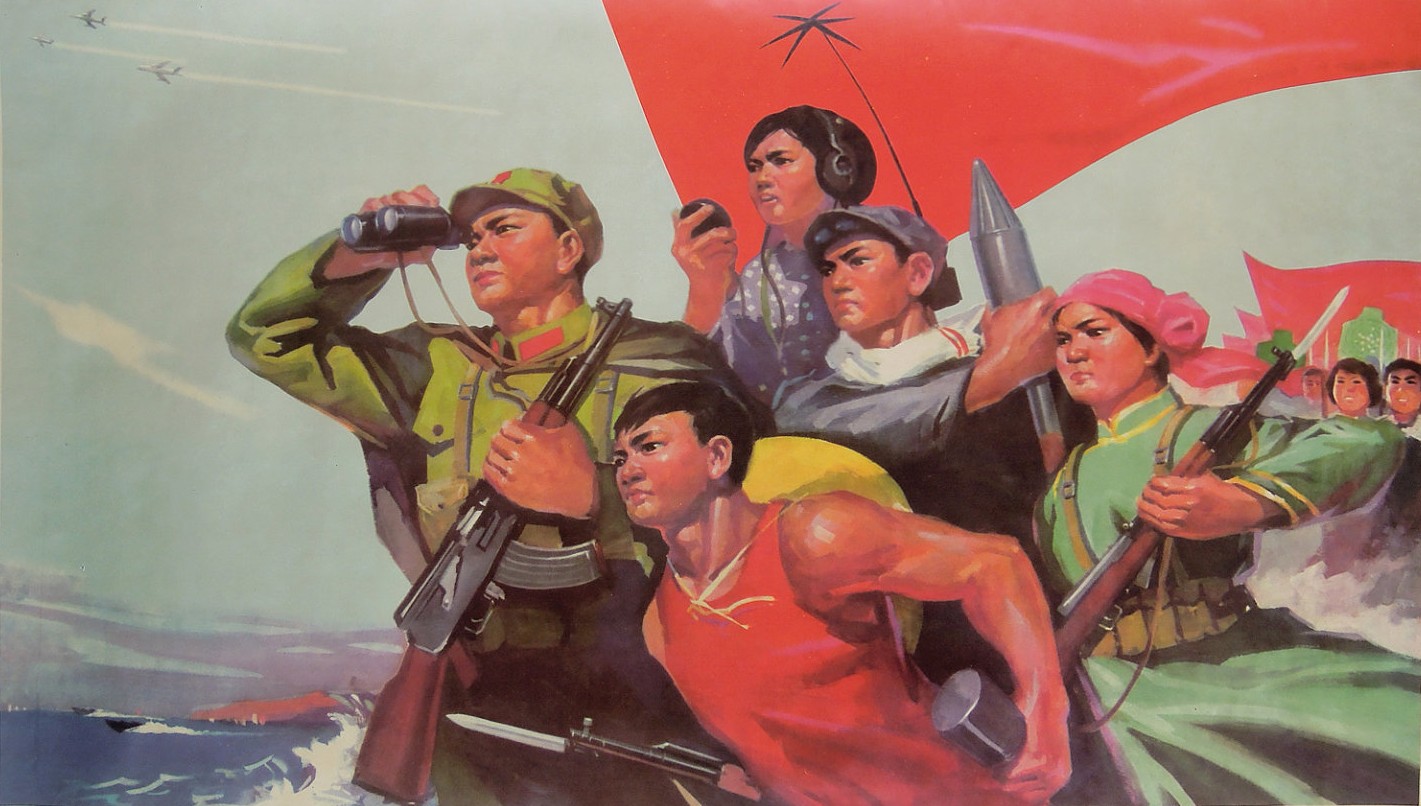 WE WILL NOT BE VICTIMS OF IMPERIALISM, WE WILL BE ITS EXECUTIONERS!
IMPERIALISM AND THE PEOPLES: WHAT PATH ARE YOU ON?
LET US RAISE THE ANTI-IMPERIALIST STRUGGLE HIGHER!
We live in an epoch of uprisings and massacres. The massacre policies of the imperialists leave the peoples no option other than to resist! Policies of conciliation and peace simply expose the peoples to yet more massacres, blood and tears. We will break imperialist encirclement with people's resistance and barricades.
The International Eyup Bas Symposium For Unity Of The Peoples Against Imperialist Aggression is a call to all progressive, democratic, anti-imperialist organisations and organisations on the side of the people in the Middle East for ANTI-IMPERIALIST CLARITY. And there has been a response to our calls and claims from the world's peoples and organisations, because our Symposium has continued without a break seven years in a row to the present and 46 organisations have participated and shared their experiences, and it also gave rise to a new anti-imperialist organisation, the Anti-Imperialist Front.
At the 7th International Eyup Bas Symposium For Unity Of The Peoples Against Imperialist Aggression, we call on you to resist imperialism from every front, from behind every barricade!
What is the Anti-Imperialist Front?
As a result of the symposiums, which have been continued with persistence and determination since 2009, delegates took a joint decision to form the Anti-Imperialist Front. A very important step for the unity of the world's peoples.
This unity was established against the policies of imperialism and includes all organisations and individuals who see imperialism as the chief contradiction and are progressive, democratic, anti-imperialist and on the side of the people.
Who is Eyup Bas?
A revolutionary from Turkey, Eyup Bas was a key figure in establishing international solidarity of the peoples and he was the first organiser of the symposium which will hold its seventh session.
Our comrade Eyup Bas was born in 1968 and after high school he was a worker in plumbing and the building trade, as well as working in factories and running a coffee shop. His work turned him to revolutionism and he joined the revolutionary struggle. He experienced the December 19 prisons massacre, the F-Types and prison isolation. After all these experiences and prison isolation, he developed cancer and at the age of only 41, we said farewell to him on November 9 2009, to the accompaniment of red banners.
Eyup said, "the Symposium is like my child" and even while receiving treatment in hospital, racked by illness and fever, he continued to work for the Symposium which he so much wanted to see. A month before the Symposium he was martyred, and in honour of the consistent labour he put into it we named it after him.
Programme
April 14, 2016 – political sightseeing trips
Okmeydani – visit to the tent seeking justice for Berkin Elvan
Armutlu – visit to tent seeking justice for Dilek Dogan
Gazi – Hasan Ferit Gedik war on drugs and liberation centre
Gazi People's Parliament
Cayan – Cayan People's Cinema open air film – cinevision show
April 15, 2016
9.30 – 10.00 registration
10.00 – 10.30 – opening speech

Umit Ilter (recently released long-time political prisoner)
Halk Cephesi (People's Front)

10.30 – 12.30
I. Session – THE MASSACRE POLICIES OF IMPERIALISM

Kurdistan: People's resistance, media and the courts and legitimising massacres (lawyer Behic Asci, journalist Merdan Yanardag, a person from the Halk Cephesi Cizre delegation)
Istanbul – Kucukarmutlu and Gazi…
Syria: Imperialist interventions, ISIL and the refugee question
Europe: Rising fascism, refugee crisis

12.30-13.30 Lunch break
14.00-16.00
II. Session:
Imperialism's Middle East policy and growing popular resistance in the cities
Moderator: ……
Participants from Middle Eastern countries
street resistance the world over
Methods for developing means of resistance
16.00-16.30 – tea and coffee break
16.30-18.30
III. Session:
Democratic revolution – armed revolution
Imperialism's policy of disarming peoples
Moderator: ……
Cinevision showing
Armed struggle or elections?
Peace negotiations by armed organisations, and what came after
April 16, 2016
10.00– 10.30 Evaluation of the previous day
10.30 – 12.30
I. Session – Isolation and resistance to isolation

The resistance of popular forces to isolation
Live performance… (Either dancing or theatre from the 30th anniversary of TAYAD)

12.30-13.30 Lunch break
14.00-16.00
II. Session: Class struggle against imperialism

Workers' resistance and trade unions (Imbat – DISK-Kazova)
Youth
Public workers – lawyers
Media

16.00-16.30 – Tea and coffee break
16.30-18.30
III. Session: Projects against imperialism

Revolutionary art and theatre
Struggle against addiction
Engineering and architecture for the people
April 17, 2016
10.00-11.00 – Tüm Katılımcılarla Kahvaltı
11.00-12.30 –
HOW WILL IT BE POSSIBLE TO ENGAGE IN JOINT ORGANISATION AND STRUGGLE ON AN INTERNATIONAL BASIS? HOW WILL WE DEVELOP THE ANTI-IMPERIALIST FRONT?

What is internationalism?
How do we remove the obstacles to international solidarity?
Writing of joint statement and declaration
(The introduction to the statement or the most striking paragraphs from it will be read from the stage at the concert)

12.30-13.30 – Lunch
13.30-15.00 – Trip
15.00 – Participation in Grup Yorum's "Either a free homeland or death" concert